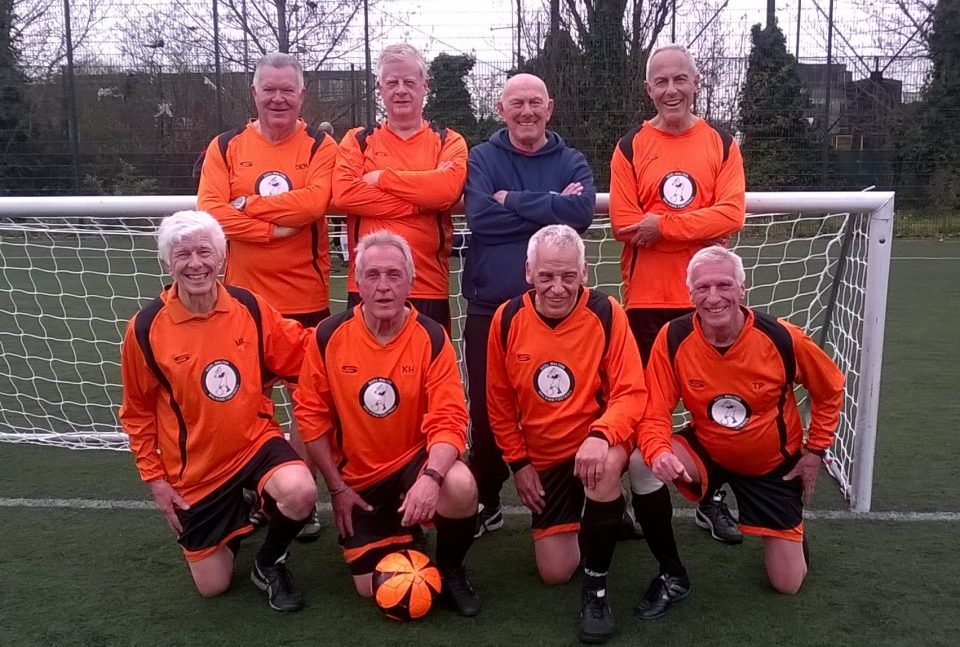 Walton Walking Football over 65's followed up their recent success at Cove FC Walking Football Tournament with yet another win in Leyton on Sunday 15th April.
Organised by Leyton WF this tournament attracted 5 teams from Barnet, Enfield, Dagenham & Orient, all of whom provided Walton with tough opposition on the day, skilful and enjoyable football games, all close encounters.
The long journey from deepest Surrey took the Walton lads through historic areas of East London past the Blind Beggar Pub once a haunt of the Kray twins and onward past Bow where the bells of London once chimed, into Leyton and our venue for the games The Score Centre, a world away from Walton.
Some good spirited games saw Walton beat Dagenham 2-1, Leyton 1-0, then a 0-0 draw with Enfield but the wheels came off in the final game where Barnet ended up 1-0 winners with a great goal from the right wing.
In our senior years what better than a game of football amongst guys who have been inspired in this relatively new and life changing sport. Sincere thanks to Orient for the hospitality and lovely buffet after the games.
Table finished as follows:
Walton P4 W2 D1 L1 F3 A2 7pts
Enfield P4 W1 D3 L0 F6 A3. 6pts.
Barnet P4 W1 D2 L1 F2 A3 5pts.
Orient P4 W1 D1 L2 F3 A5. 4pts.
Dagenham P4 W0 D3 L1 F4 A5 3pts.
Our Team : John Hounsell, Dave Pooley, Dennis Howard, Keith Harris, Dick Hobbs, Gordon Simpson Mick Ray & Tony Proud.