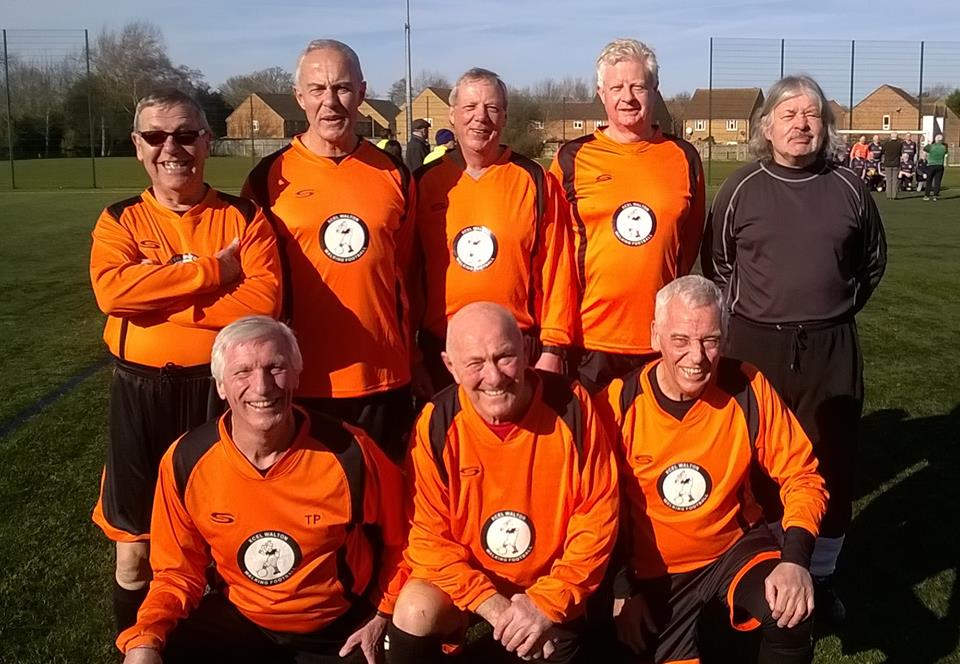 Xcel Walton over 65's have proudly won the Cove FC Tournament.
A squad of eight (four over 70 ) contested the Cove 65+ WF Tournament at Cove FC
on Friday 16 February 2018.
Team :
Kevin Wood, Larry Dann, Dick Hobbs, Malcolm Shawyer, Gordon Simpson, Dave Pooley, John Hounsell & Tony Proud
Our Results were as follows:-
vs Cove………………..Lost 1-4 (Scorers : Dave Pooley)
vs Bracknell………….Won 1-0 (Scorers : Tony Proud)
vs Leyton Orient …..Won 2-1 (Scorers : Tony Proud 2)
vs Barnet……………..Won 3-0 (Scorers : Tony Proud 3)
After the disappointment of the Cove defeat we showed great character to bounce back with a hard earned victory over a well organised Bracknell side to win the Tournament.
Although highly competitive, matches were played to a high standard and in the right spirit.
A Special thanks to the excellent referees and to Mick Quinn for organising the event and the post match refreshments in the clubhouse.
Reporter Dave Pooley
Picture Below : Tony Proud, Proudly Receiving The Trophy On Behalf Of The Walton Walking Football Team