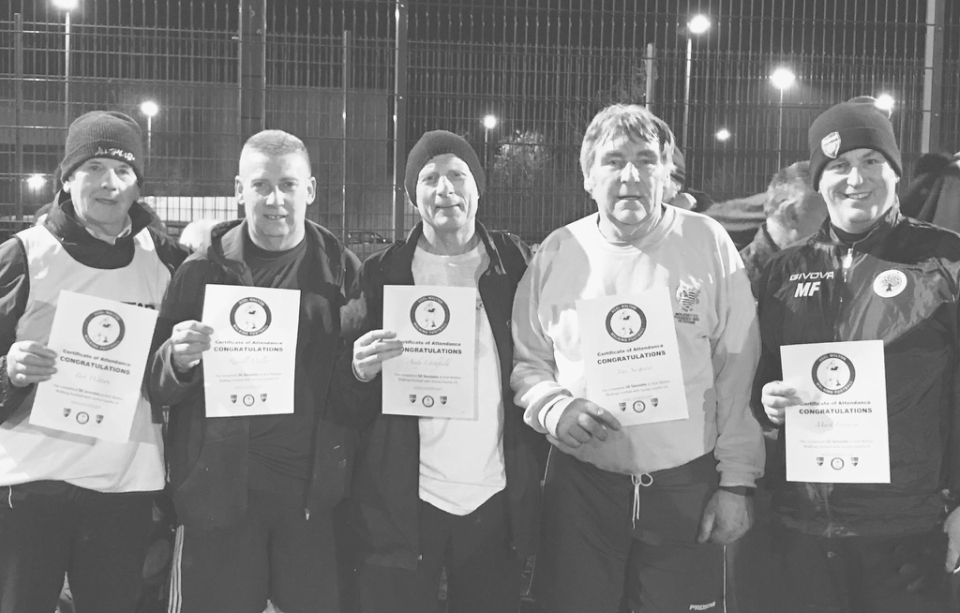 5 Happy Boys with their 50 Appearances certificates at Elmbridge Xcel LC Monday night walking footy.
Well done Bob Watson, Russell Miller, Andy Litchfield, John Sargeant & Mark Ferguson … all of them are Player Of The Night.
It was the coldest night of the year but still playing, at their age?!