The ladies of Walking Netballers invited, well challenged us Walking Footballers at Netball ! At Elmbridge Xcel Leisure Complex in Walton On Thames.
Was this a World First?
For some of the men it was their first experience at playing netball.
It was immensely good fun & a well fought challenge.
In the 1st Quarter, the Netballers were quick in to their stride with the men showing their inexperience & the ladies demonstrating their skilled passing play by taking a 3-0 lead. Chris Callaghan leaving his shooting gloves at home with a plethora of opportunities missing the target. The Footballers were committing one infringement after another as they tried to grasp the rules. Most notably Bill FM at least 20 times during the match, good job there wasn't a sin bin.
It was time to mix it up attack with The Little & Large duo of Sergio & Moose of Goal Shooter & Goal Attack Respectively, which quickly reaped dividends as the Footballers asserted some authority to clawback to 3-3 with baskets 1 basket from Sergio & 2 from Moose. Bill FM was still committing fouls for mainly getting a little too close to the Netballers.
The 3rd Quarter was more closely contested with a single basket from Moose to lead 4-3. The Netballers seemed to be getting more physical with the umpire maybe turning a blind eye (though she was very helpful at explaining positioning & rules). The Footballers defence was sterling, using their height advantage to good effect consisting of Bill FM, John Hounsell & Malcolm Shawyer with our dynamo playmakers & ball winners of Keith Harris, Bob Watson & John Davis.
This led to an exciting final quarter with Big Den (Dennis Howard) replacing Moose in attack to partner Sergio. The Netballers regained the lead with finesse & composure to make it 5-4, however Dennis Howard to maybe the surprise of himself scored an excellent long range basket to level things up for an exciting climax.
And … There was Sergio with the winner to make it 6-5. It was squeaky bum time for the final couple of minutes with a couple of chances going beckoning for the Netballers … but the Footballers defence was resolute.
Photo Gallery:
The Walking Netballers & The Walking Footballers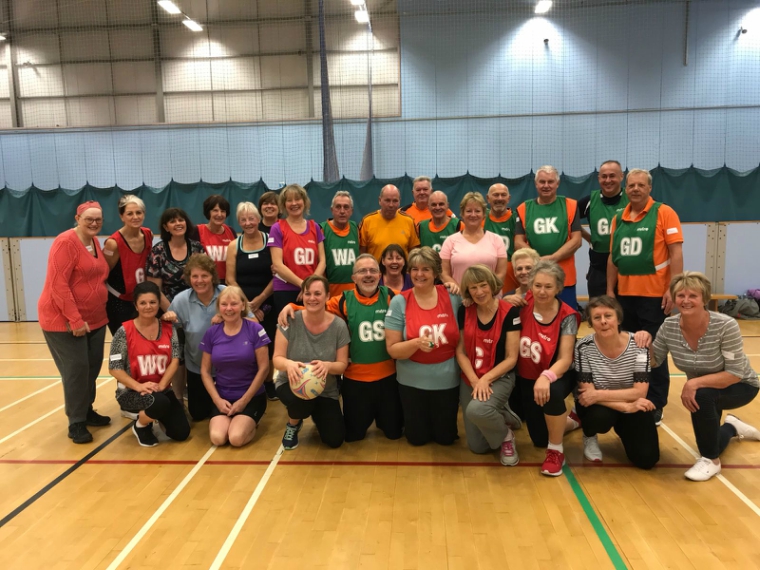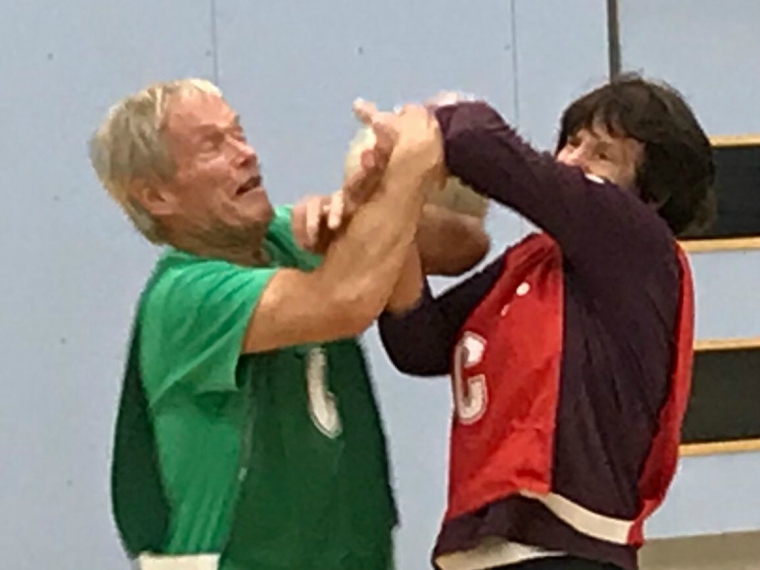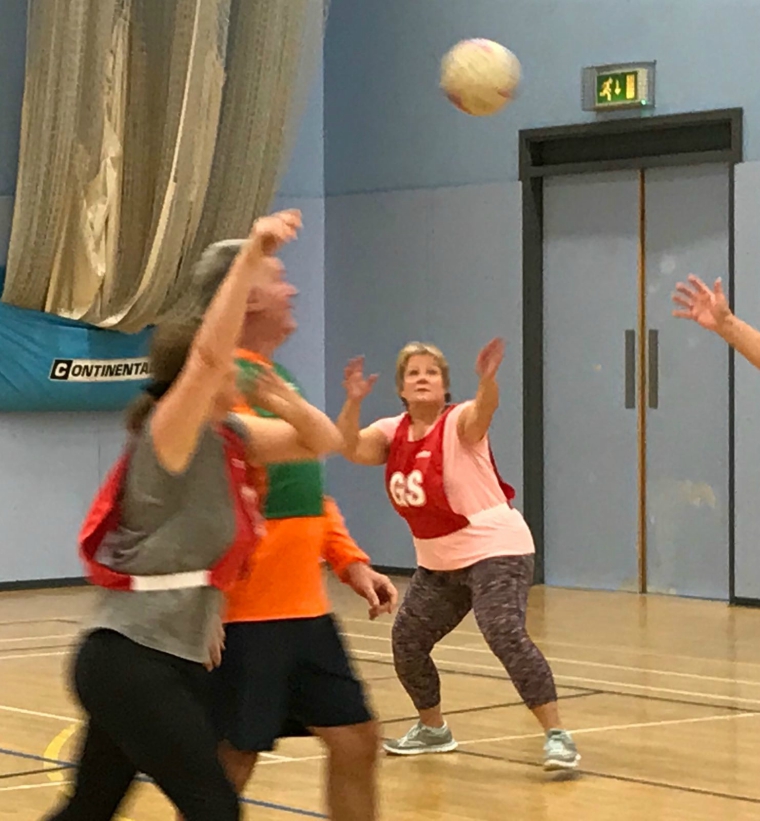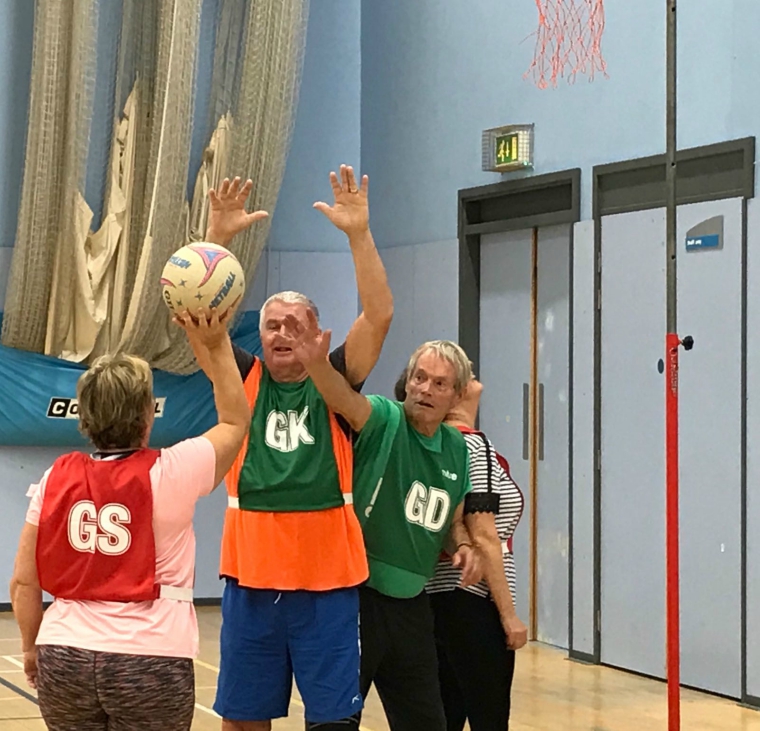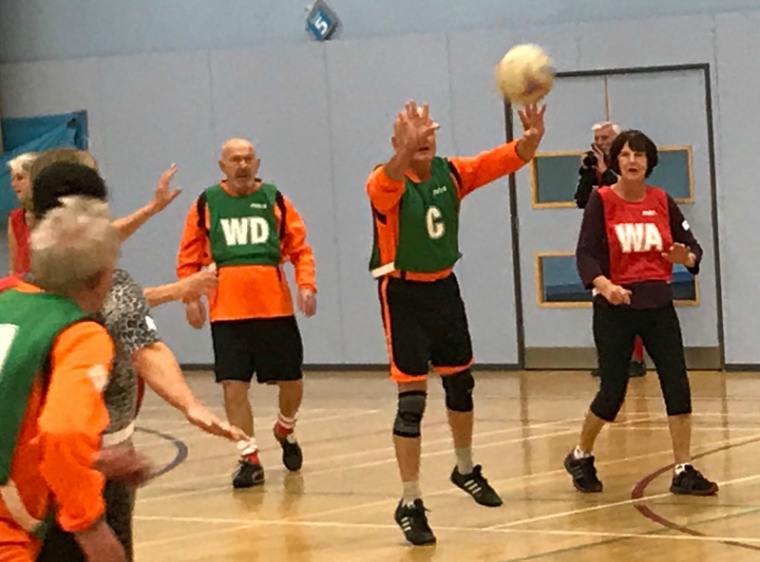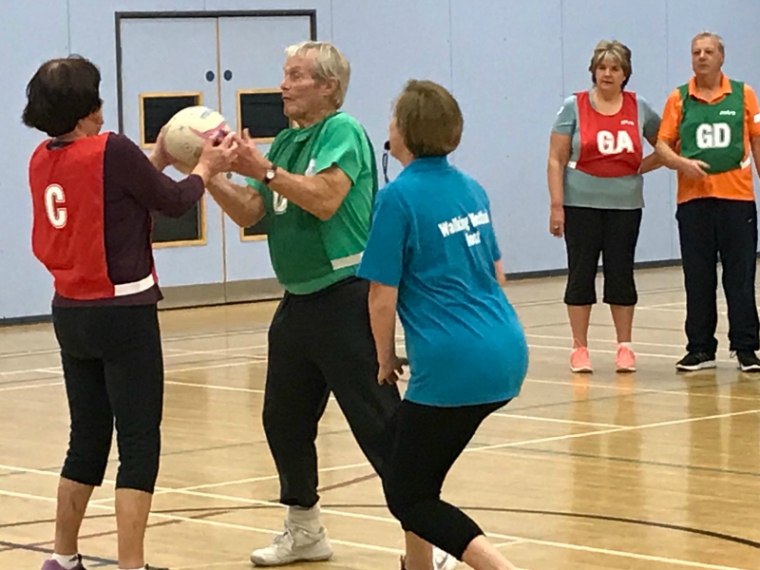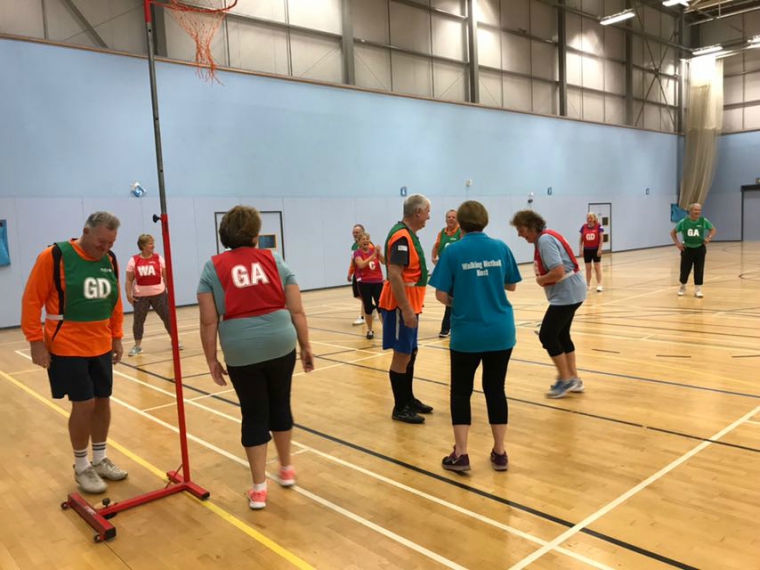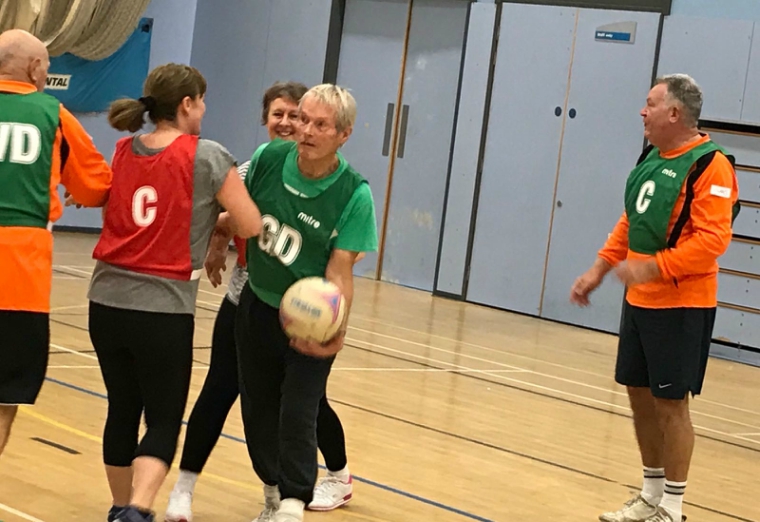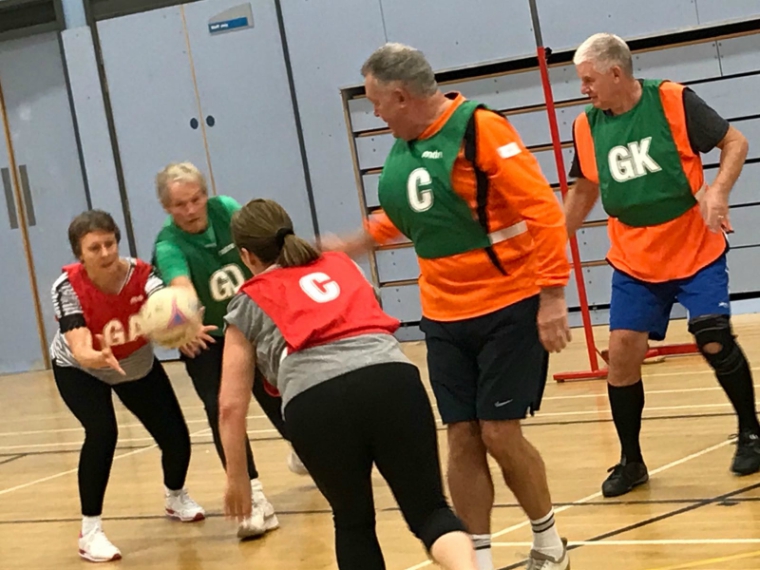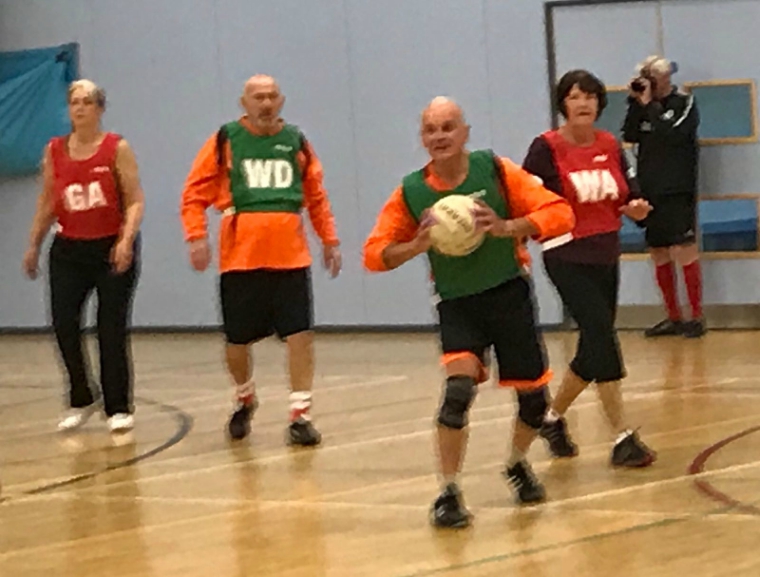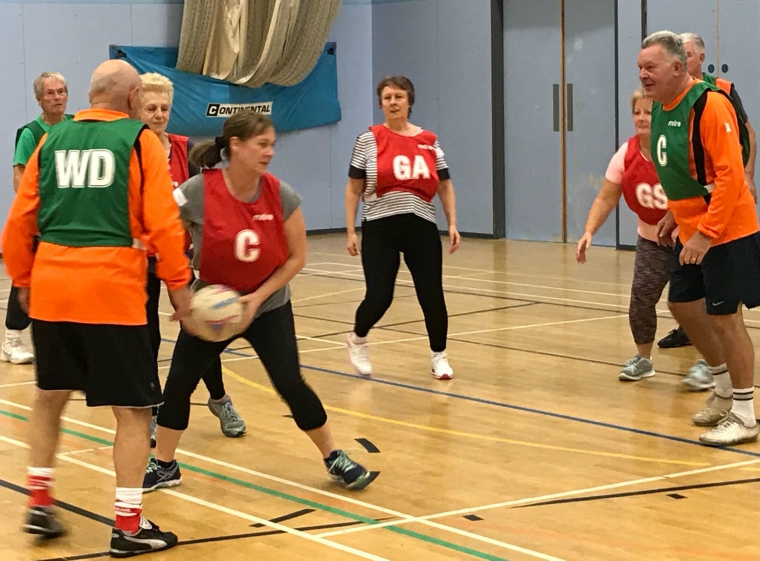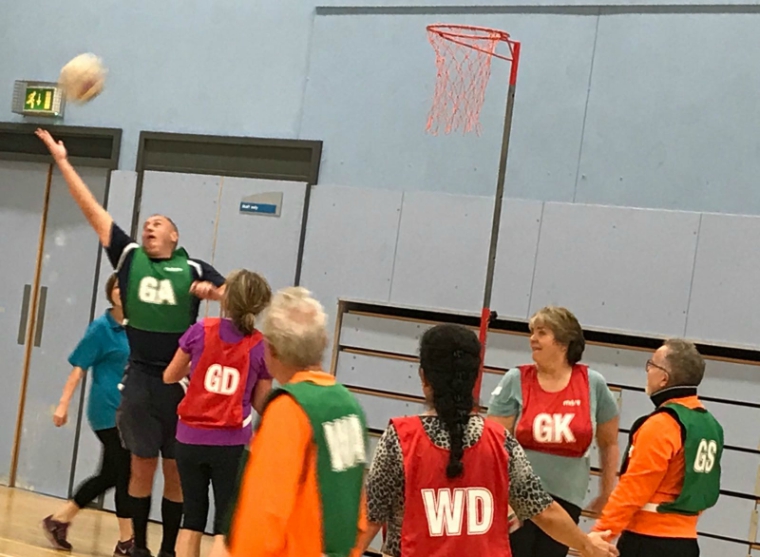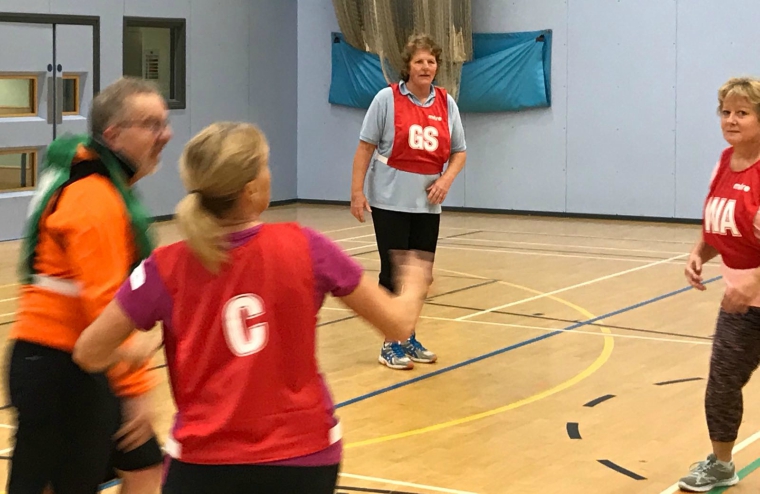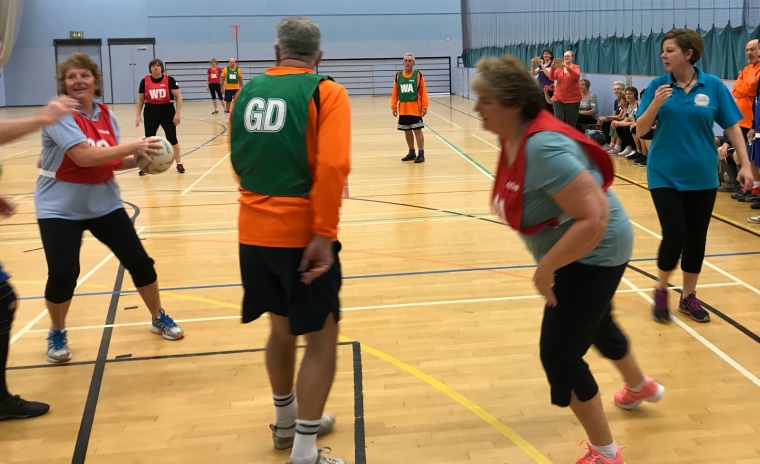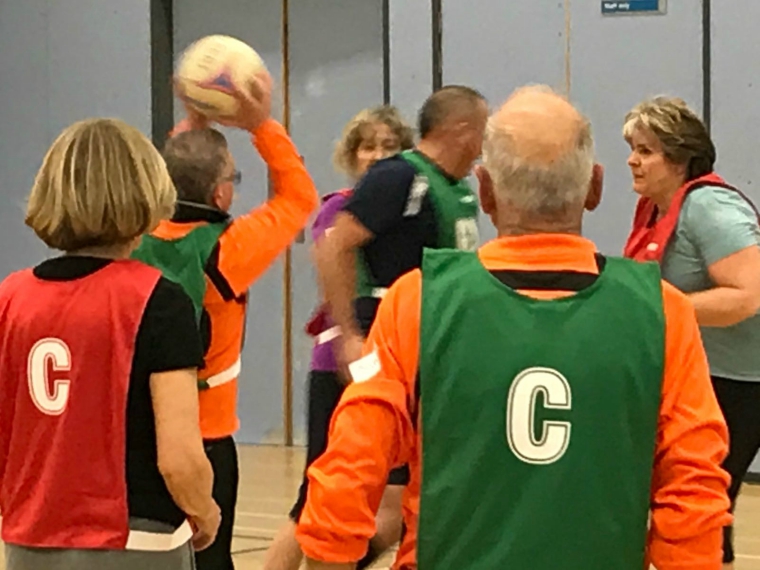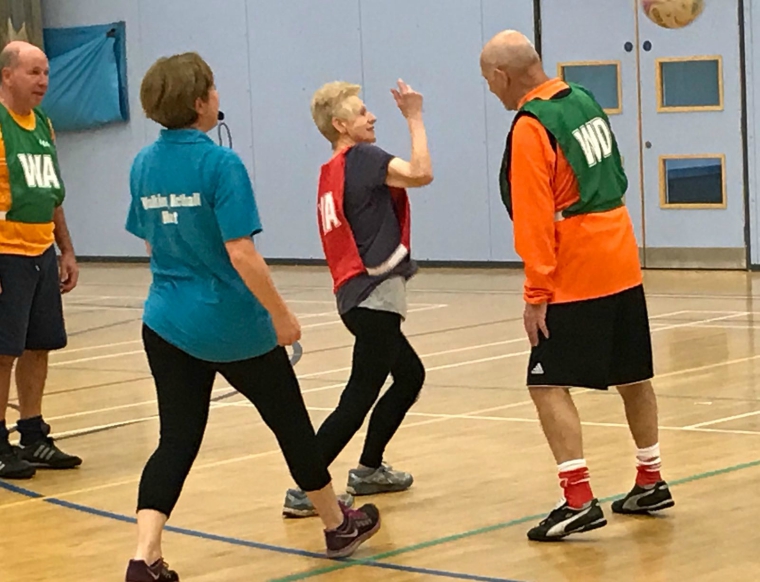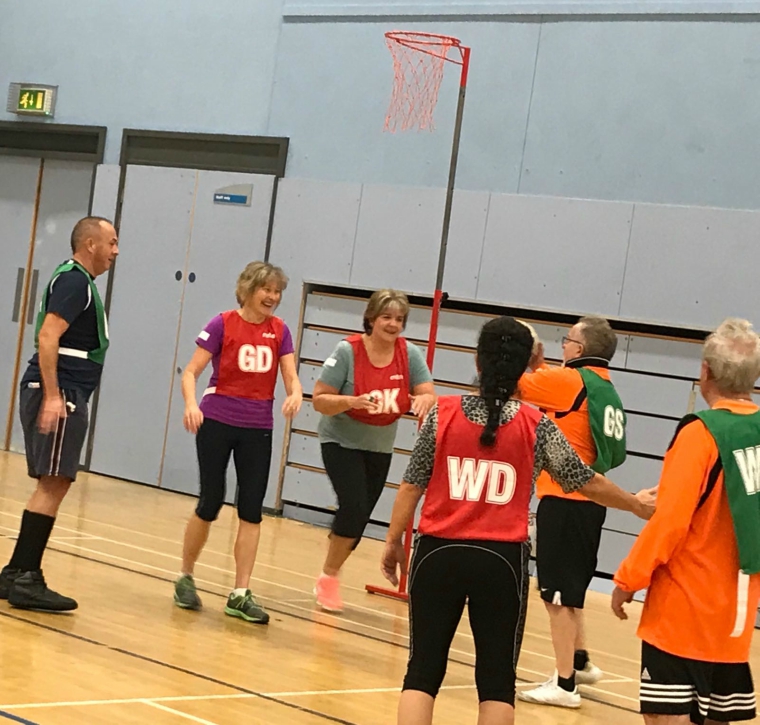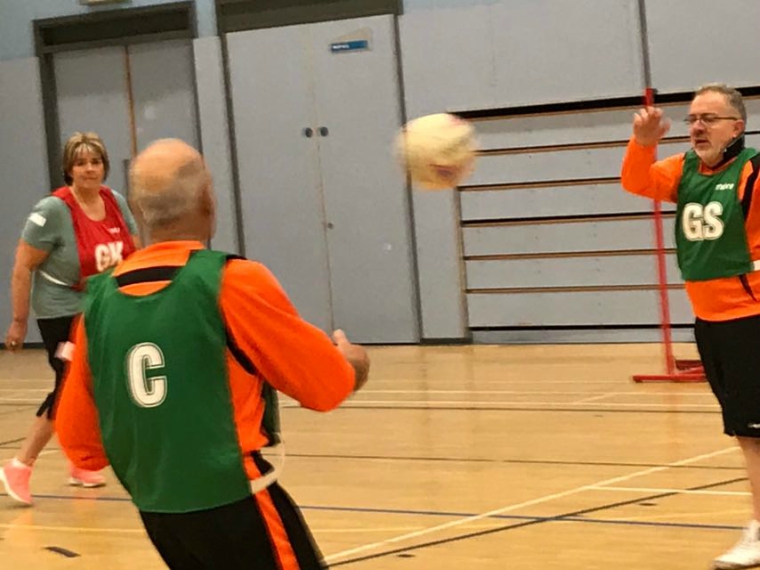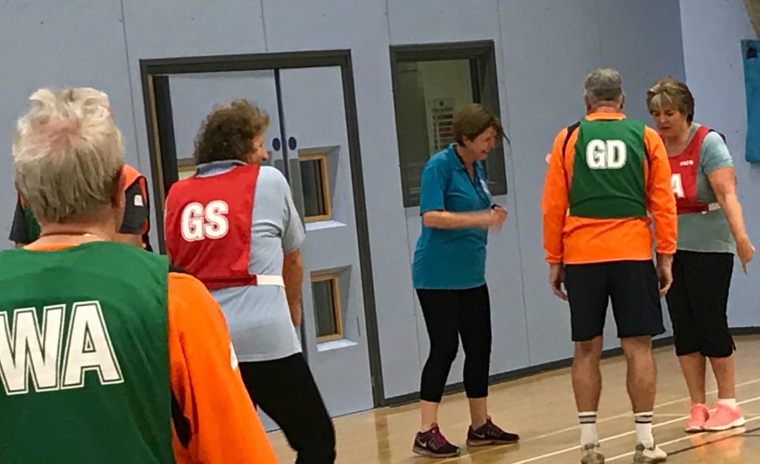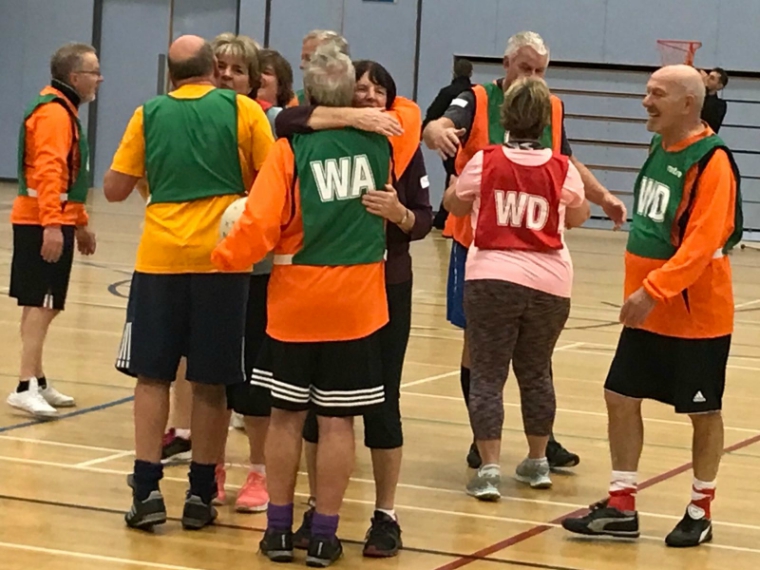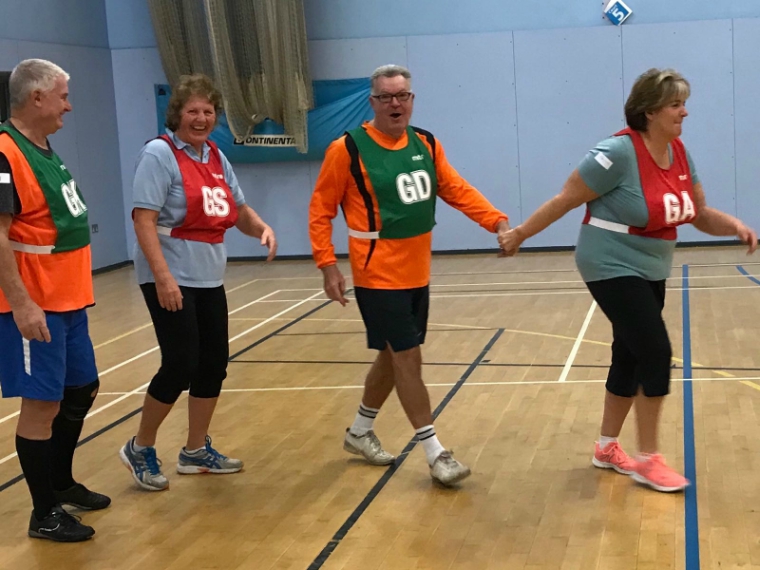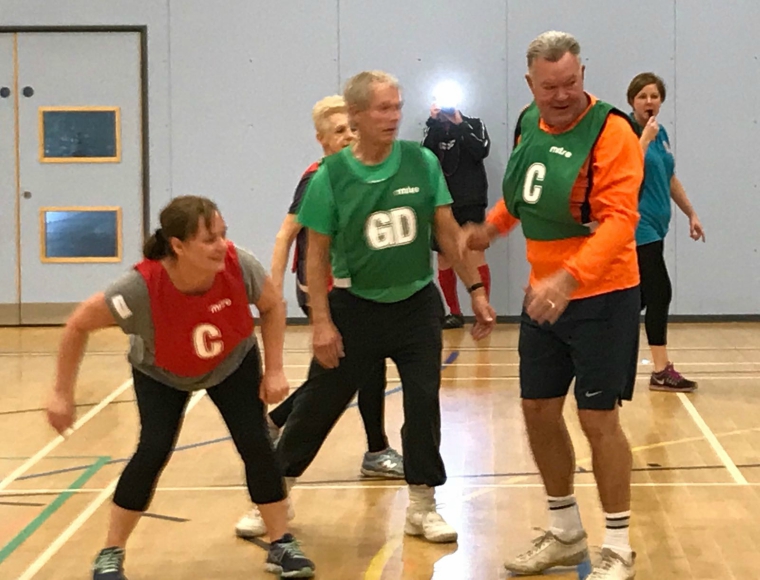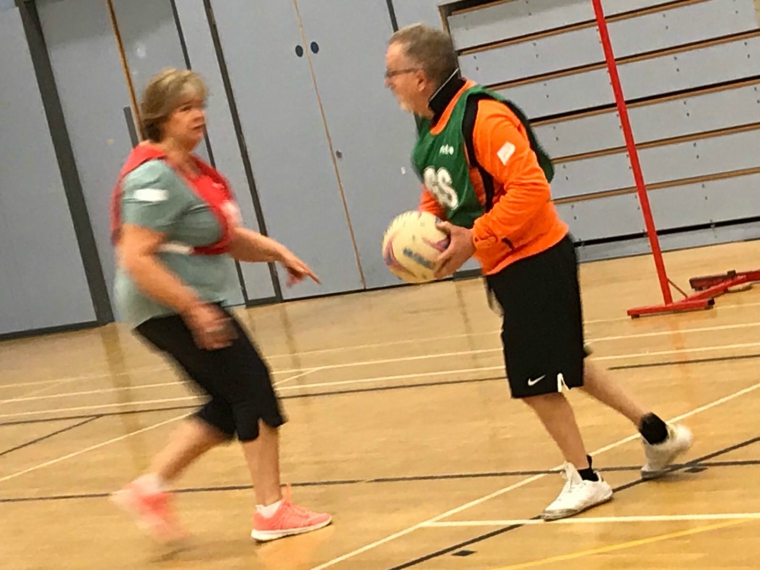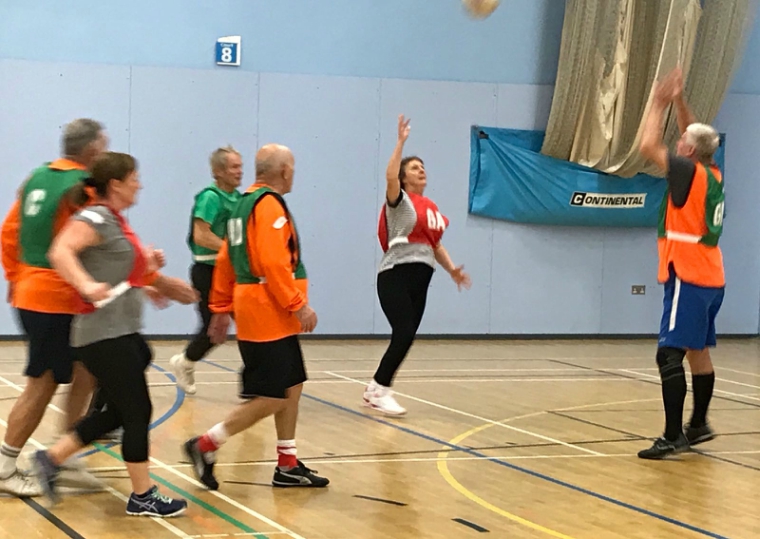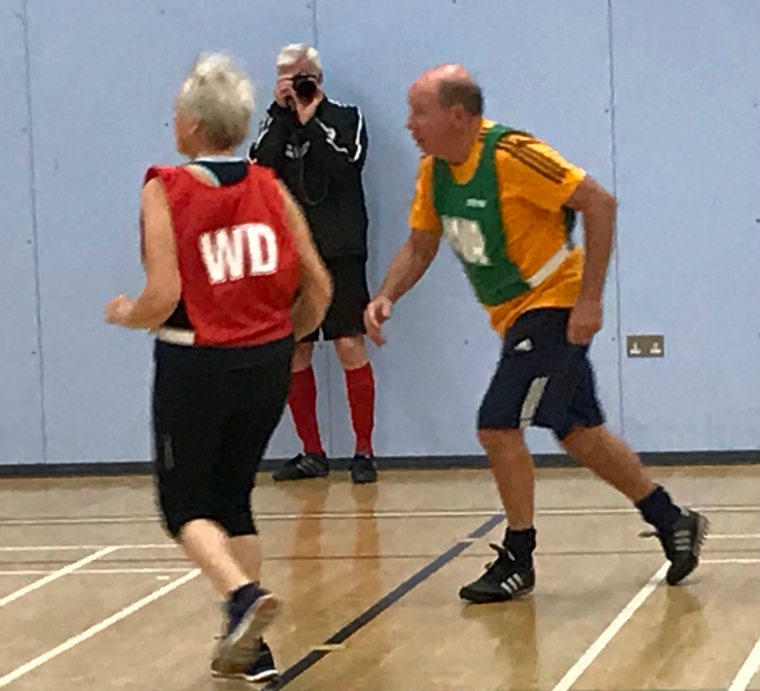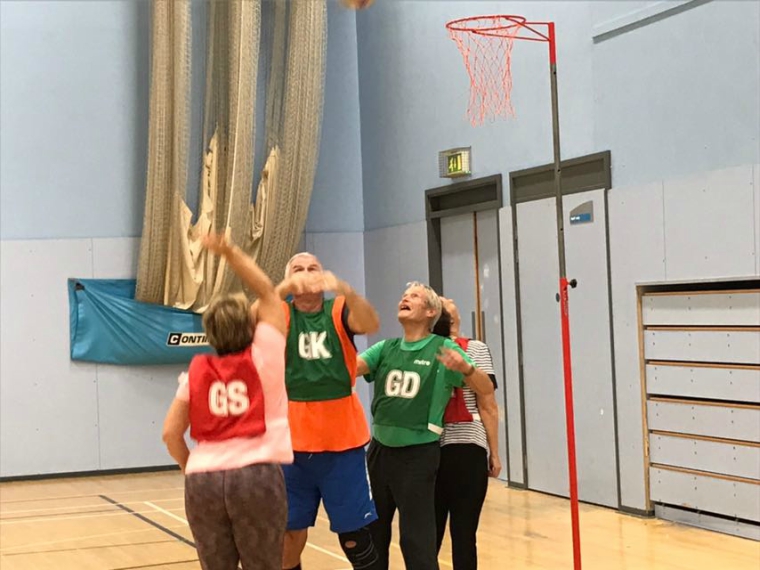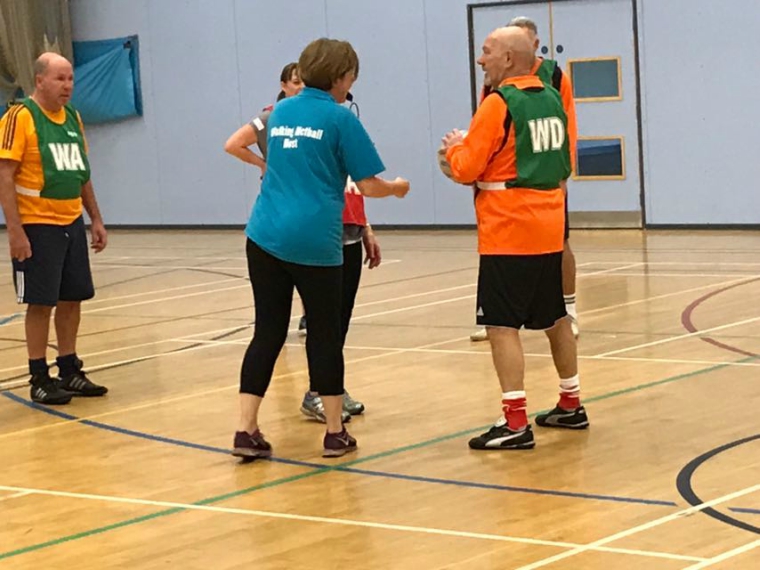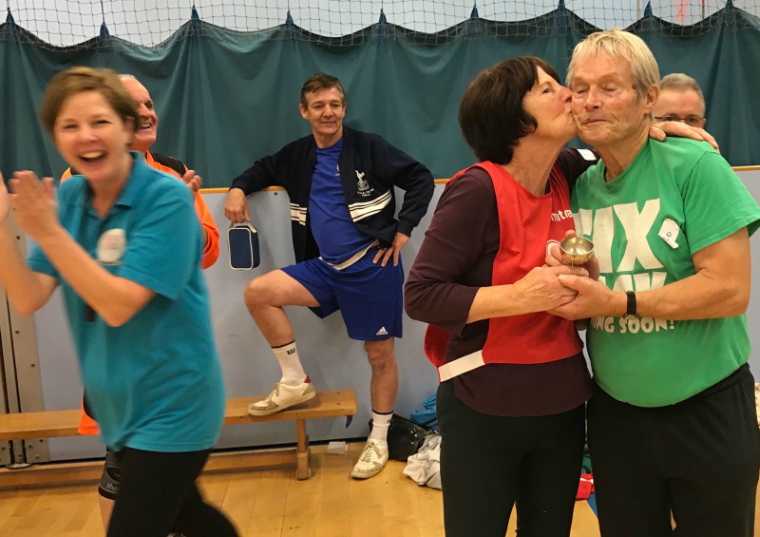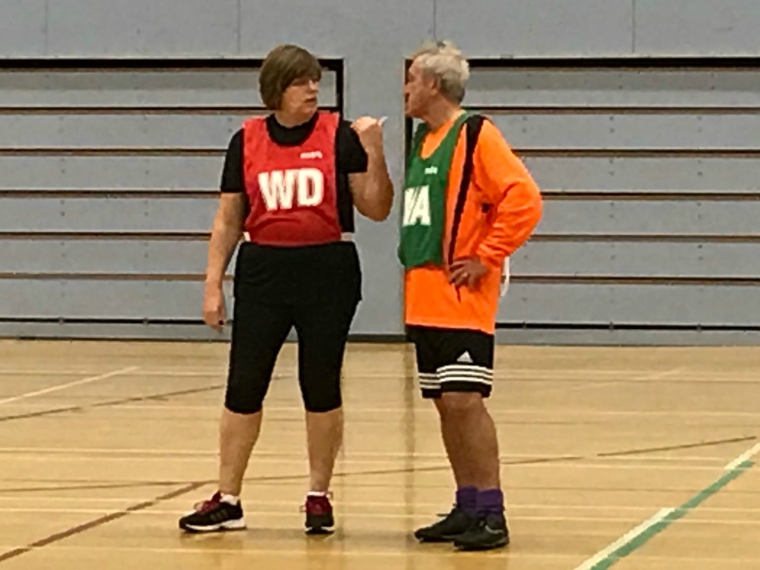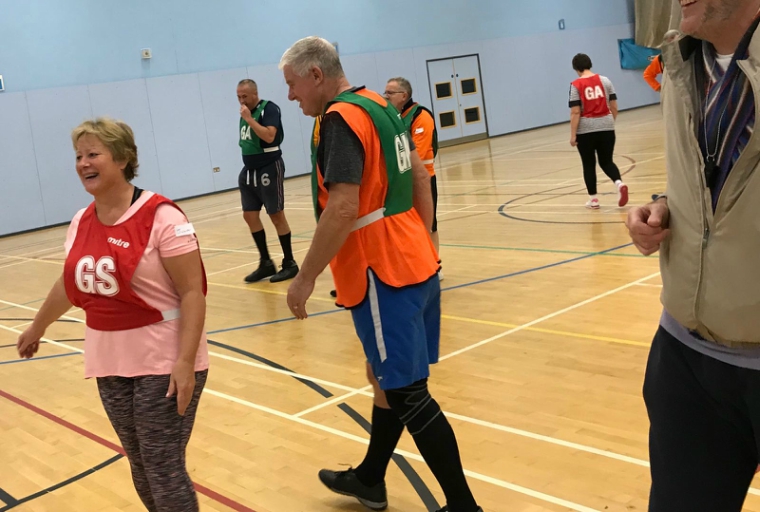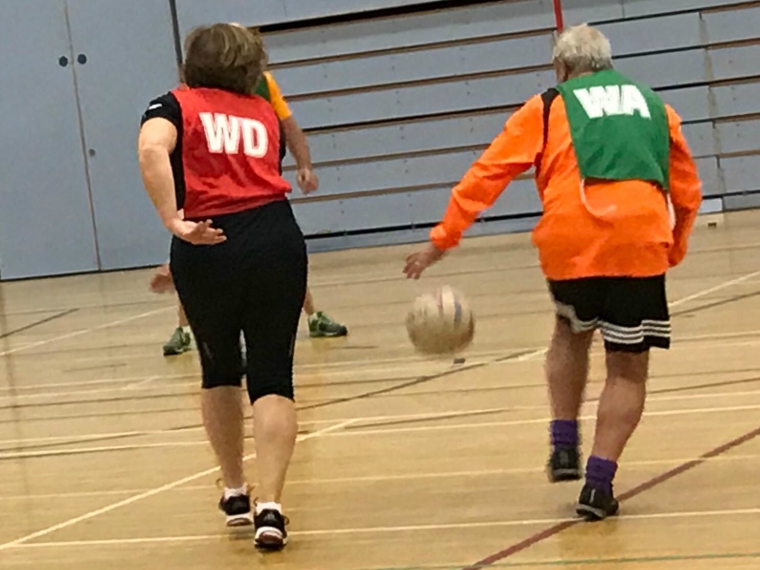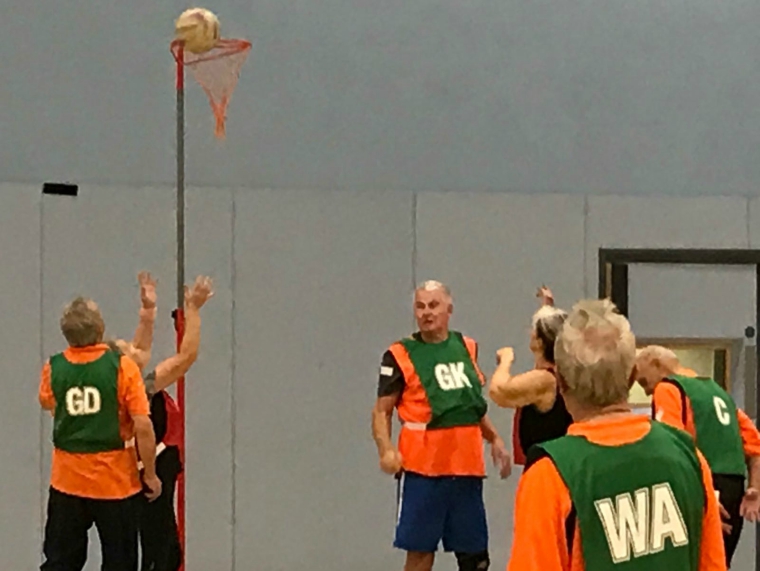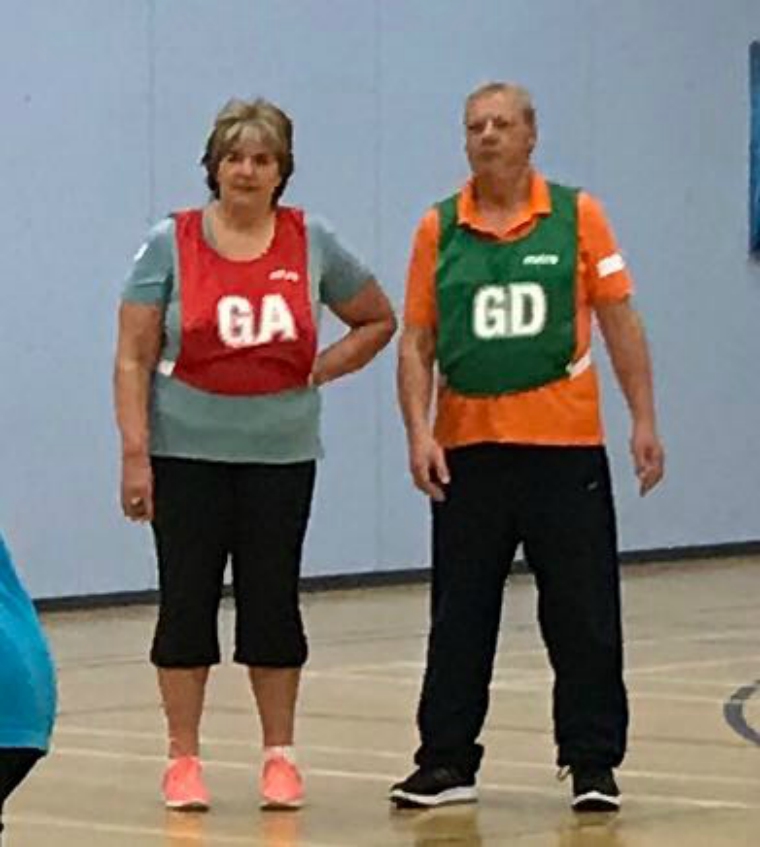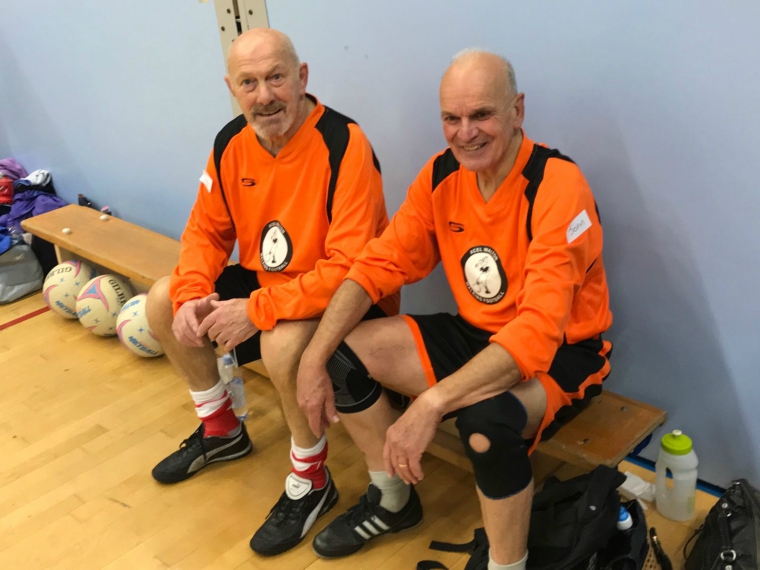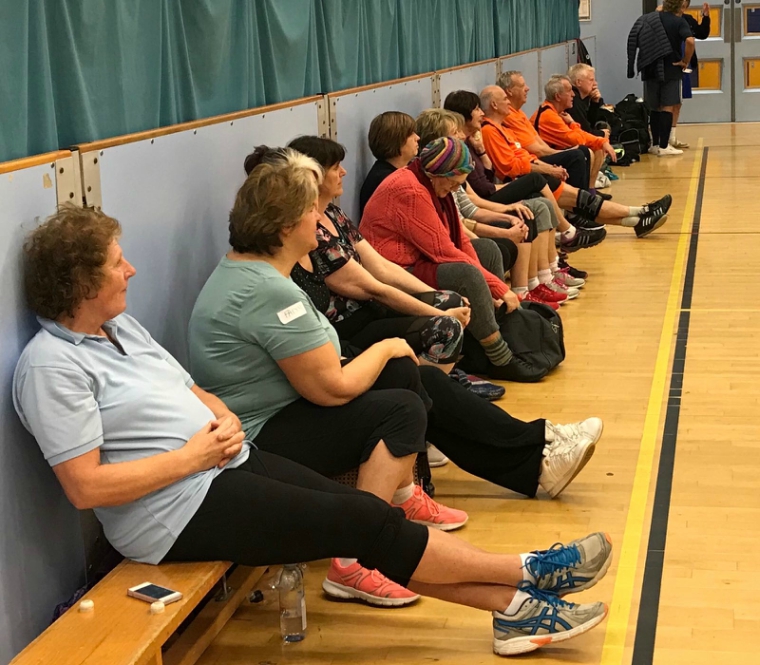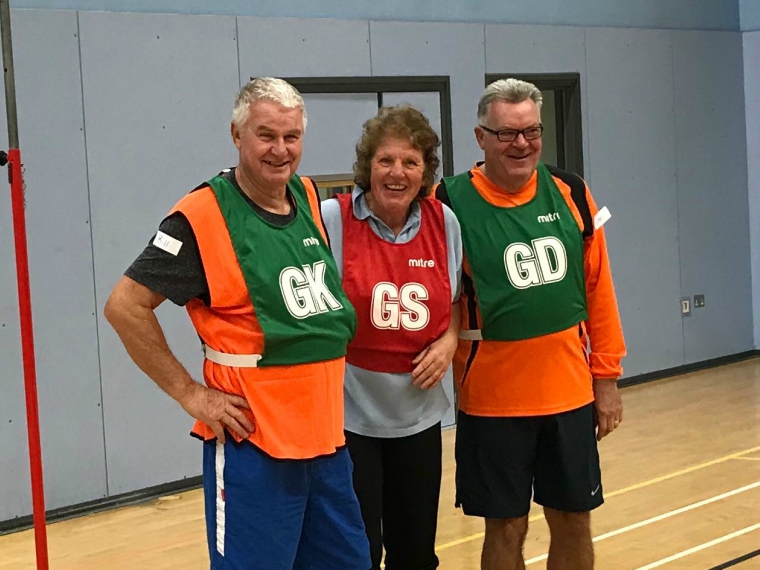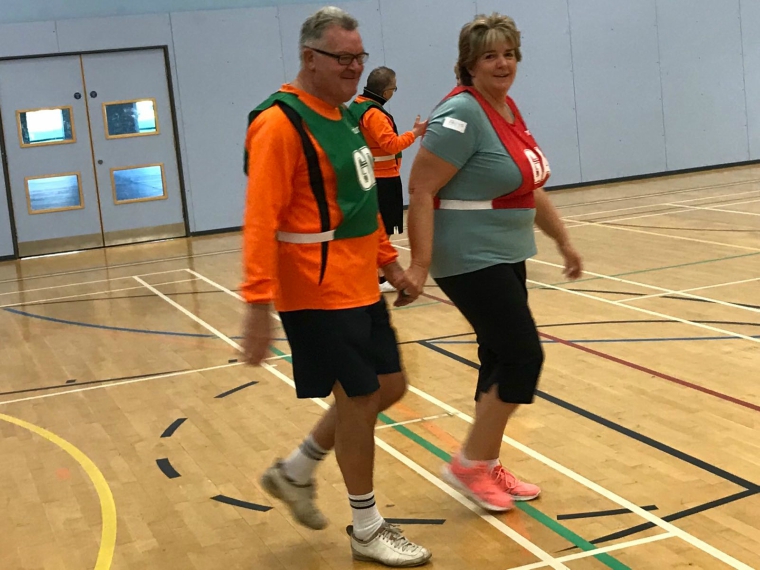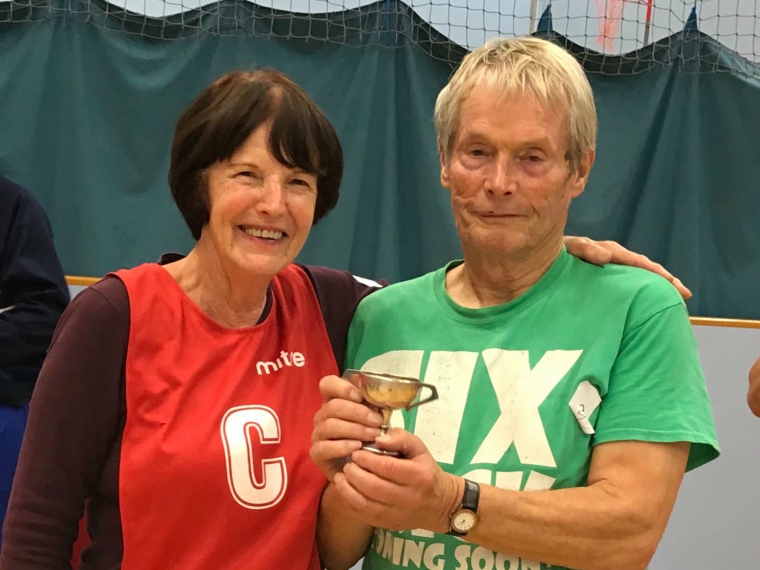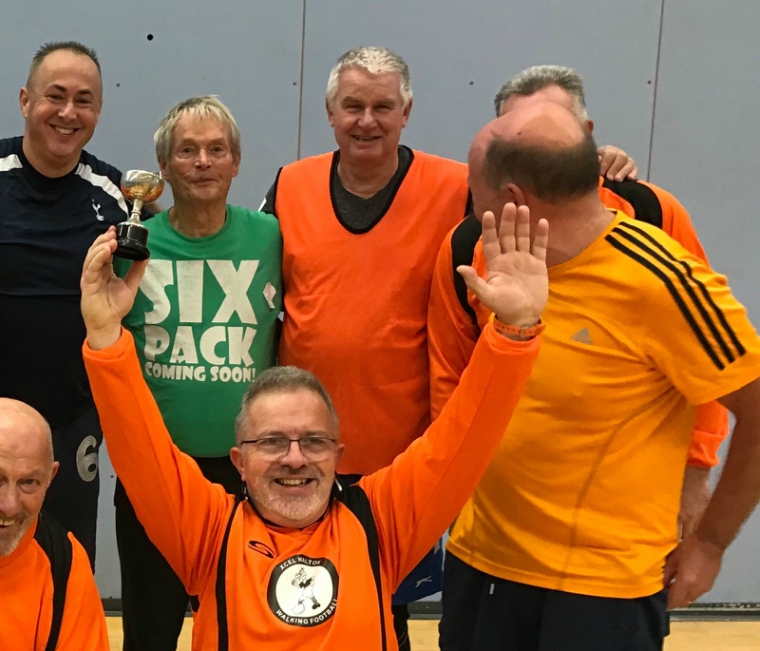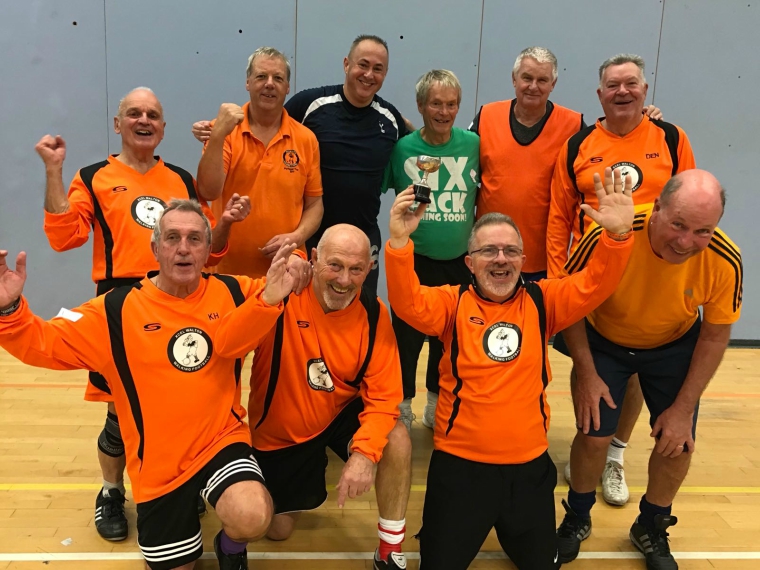 Video Highlights
What a comeback

Posted by Mark Blythe on Thursday, 23 November 2017