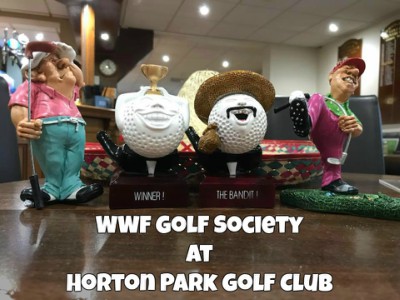 WWF Golf Society Golf Day At Horton Park Golf Club
The Walton Walking Football Golf Society had a great day at Horton Park Golf Club.
Thanks to Paul Stewart and Mark Blythe for a making today such a fantastic day.
Great company great food and some truly inspiring Golf.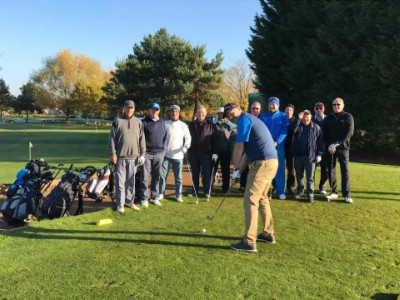 Defending champion Gordon Harris tees off by slicing a wayward right. It wasn't easy with these ruffians heckling him. However Gordon Harris had the last laugh at his expense by ending up with the trophy for Funniest Shots, which was uncontested, except maybe for Zac's unorthodox, yet effective,  golf swing from the tee.
Final Leaderboard
1st Paul Stewart 36pts
2nd Zac Philipps 33pts
3rd Dennis Howard 31pts
4th Dean Cox 29pts
5th Gordon Harris 27pts
6th Malcolm Shawyer 26pts
7th Bill Dare / Mark Blythe 25pts
9th Glenn Mitchell 22pts
10th Andy Litchfield 16pts
11th Richard Scorer 14pts
12th Dave Phillips 5pts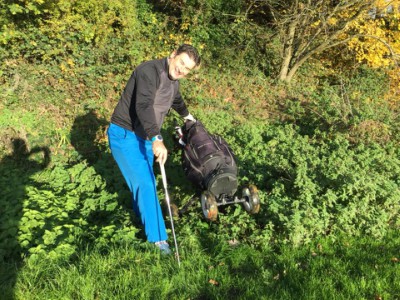 Tree hugger Dean Cox collecting his overturned buggy from the water bog, oops!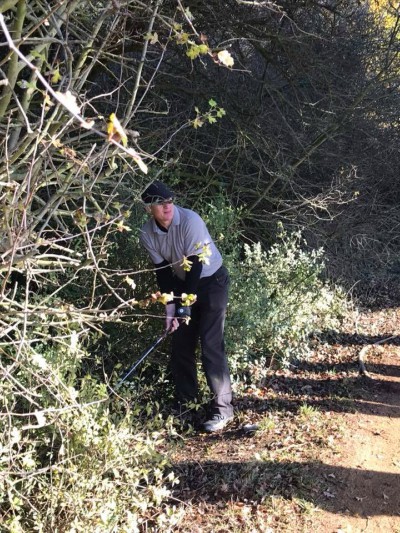 Andy Litchfield is the trees, again ! However, he did redeem himself by winning the trophy for longest drive.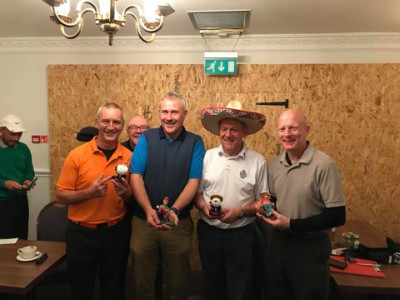 The Winners :
Nearest to the Pin – Mark Blythe
Funniest Shots – Gordon Harris
Longest Drive Andy Litchfield
Overall Winner – Paul Stewart
… Plus photo bomber Bill Dare.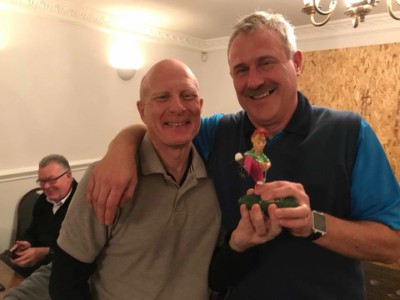 The Andy Litchfield award winner for Funniest Shots was without doubt Gordon Harris.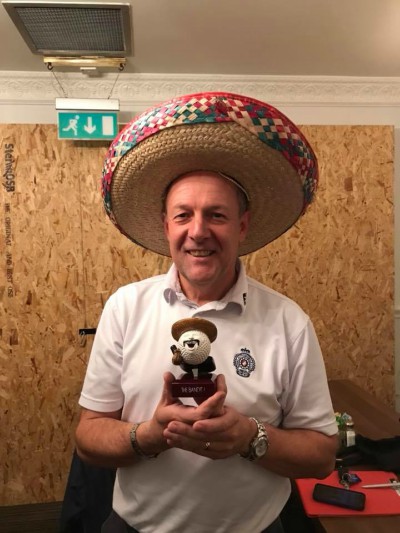 The overall winner and recipient of the trophy for The Biggest Bandit Trophy (that's Golf speak for best player!) was …. Paul Stewart … with also a special thanks to him for organising as well as every player for participating in what was a great day.