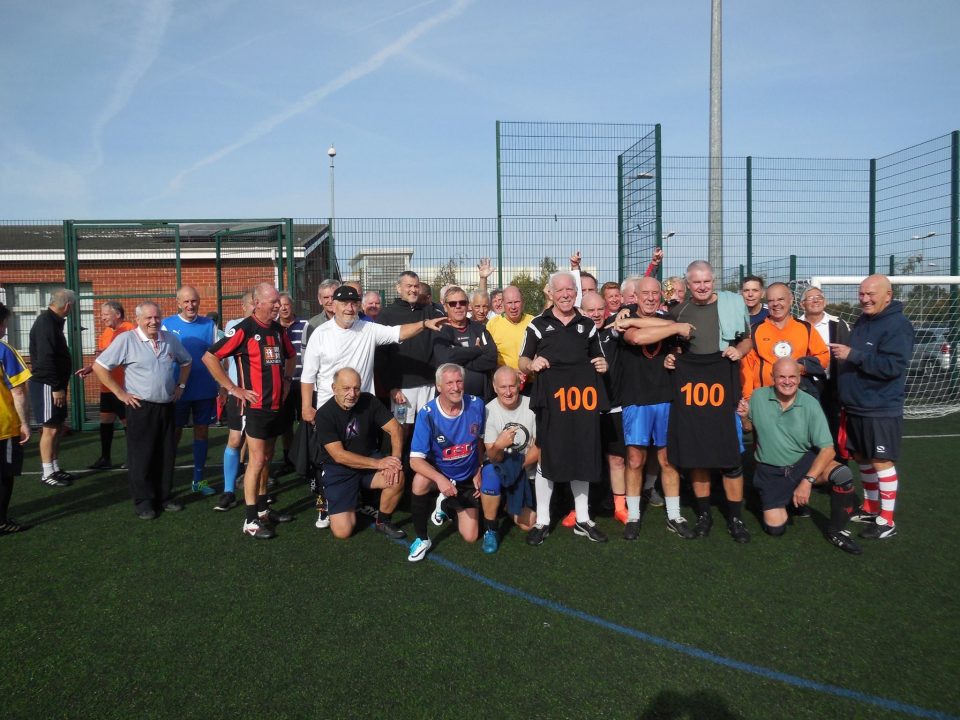 Great session at today's walking footy at Xcel, with a total of 56 attendees.
The player of the day award went to the sublime Ray Franks (totally obscured in the photo apart from the slight glint of the trophy).
Clive Nicholson received a 50 attendance certificate and 100 attendance t-shirt awards went to Keith Petitt and Bill FM Oldham.
Congratulations to you all.