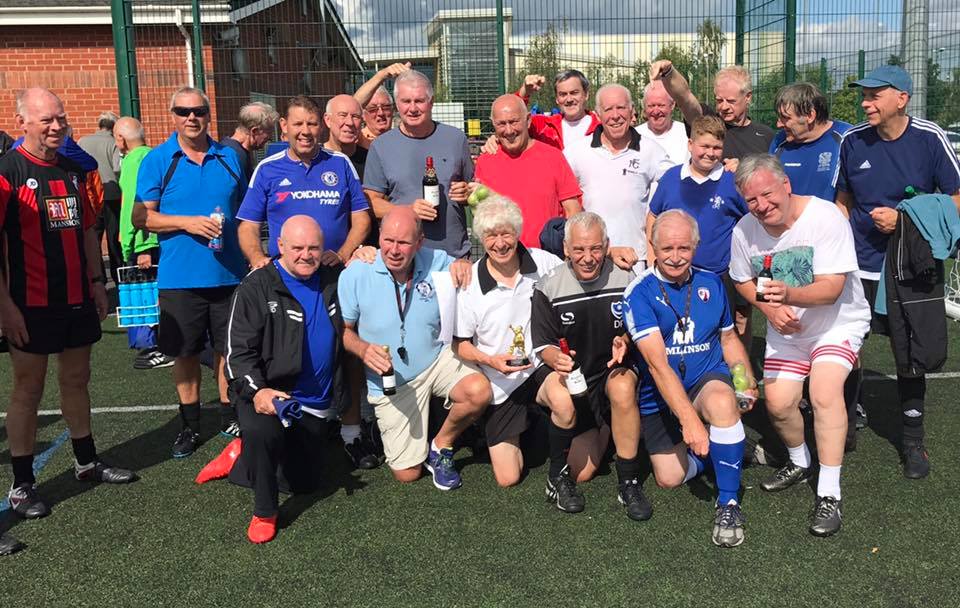 Player of the week was Mick Ray with yet another skillful display.
Today was a special day where amongst all the fun today we also collected donations to Alzheimer's today. Big thanks of course to Chris Callaghan & his helpers Keith Harris & Anthony Proud.
In the photo are today's prize winners Chris Callaghan, Keith Atwill, John Davis, Malcolm Shawyer, Gerald Keenan, Bill Dare, Bill Oldham, Chris Callaghan, John Hounsell, Mick Ray, Robert Salt, Keith Petitt, David Pooley, Paul Robinson, Mawgan Higgins, Gordon Simpson & Richard Scorer (aka Scorchio & with his infectious laugh, like Mutley).
Sometimes during school summer holidays, a few of the players bring their grandsons to join in the fun.