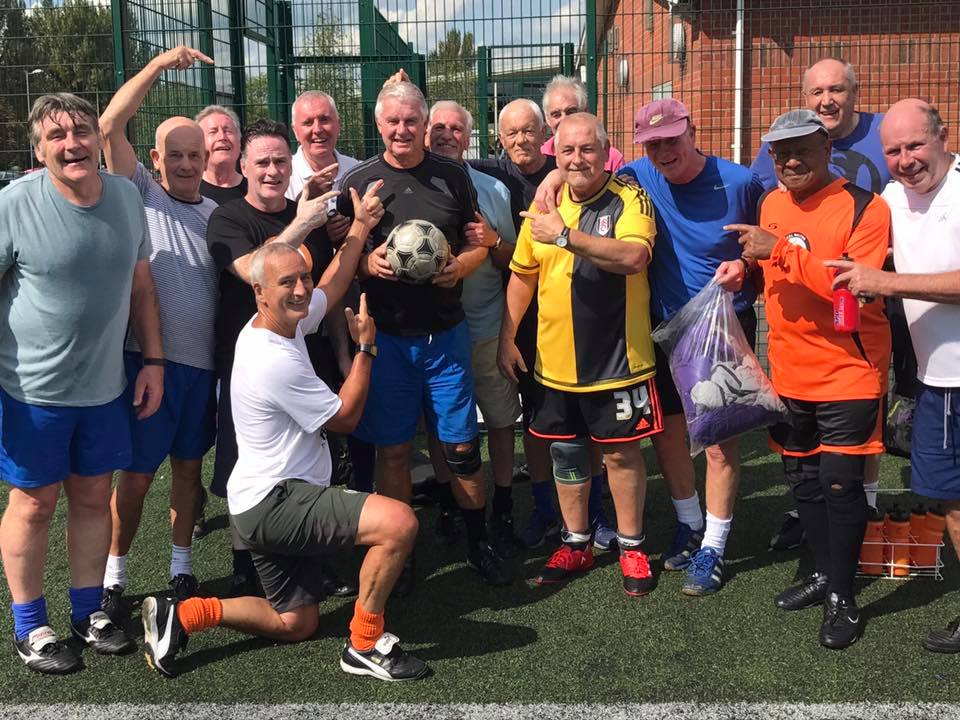 Bill Oldham, nickname "FM", is on a roll, skills test winner yesterday & today he was our Man Of The Match by being "The Rock" with his impressive defensive display preventing multiple one on ones. Life begins at 70 !
Once again we were fortunate to play in glorious sunny weather after our enjoyable Friday morning sporting memories get2gether
Featured here in the photo with John, Bob, Ken, John Crawford, John Garvey, Bill Oldham, Anthony Proud, Denis Thomson, Alan, David Bond, Gerald, Geoff Singh, John Bavin & Chris Callaghan.